Adjusting Orthotic Appliances with Digital Occlusal Analysis
T-Scan™ Data Helps to Address Occlusal Disorders in Splint Therapy
Splint therapy and orthotic devices are commonly used to treat occlusal disorders, which are often difficult to diagnose.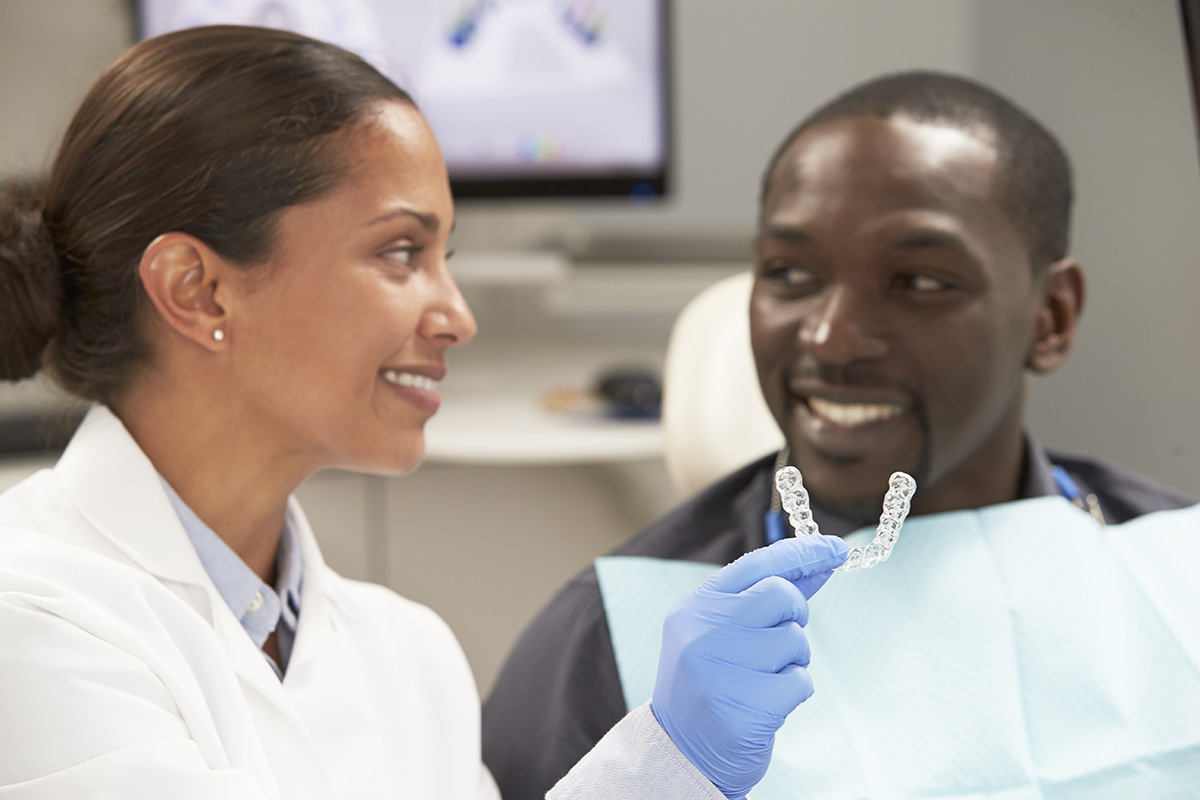 Digital occlusal analysis helps dentists identify occlusal imbalances in patients being fitted for splints
T-Scan™'s real-time bite force and measurement data can help the dentist analyze the patient's occlusion before, during and after splint therapy. Digital information makes it easier identify areas that need adjustment in order to ensure patient comfort, a balanced appliance, and a harmonized occlusal scheme.
Streamline the treatment process from initial exam to final adjustment
Eliminate lateral interferences and enhance canine guidance
Educate the patient on the cause and effect of their occlusal disorder
Increase case acceptance